At the start of October I had the great privilege of attending and speaking at WordCamp Belfast
WordCamp Belfast was the first WordCamp ever organised in Northern Ireland and it was a sheer delight. It was great spending time in the fine city of Belfast with the rest of Ireland's WordPress community for a weekend of talks, workshops, laughs and a party. Thanks to the organisers for putting together a great event, particularly as it was Belfast's first.
Aside from attending I was also an event speaker. I've spoken at WooCommerce events and non-web events but this was my first WordCamp. I'm glad that I had the chance to give my first WordCamp talk at the first WordCamp in Ireland.
I spoke on WordPress Developer Operations for Beginners, a talk I had premiered at WP LDN [http://wpldn.uk] a few nights before. Thanks to every one who gave comments at both events especially to those at WP LDN with their feedback and improvements I could then use at the second delivery.
My Slides are available here and the video will be on WordPress TV soon.
An additional big thank you to all of the other speakers – everyone I saw did a great job particularly Michael Martin and Conor Woods' presentations on the WordPress REST API.
No WordCamp would be complete without a great after party and Belfast WordCamp really delivered.
Our host's Brewbot on the Ormeau Road had concocted a brew exclusively for the evening and it went down well with all attendees. I've wanted to go to Brewbot for a long time so this was a real treat for me.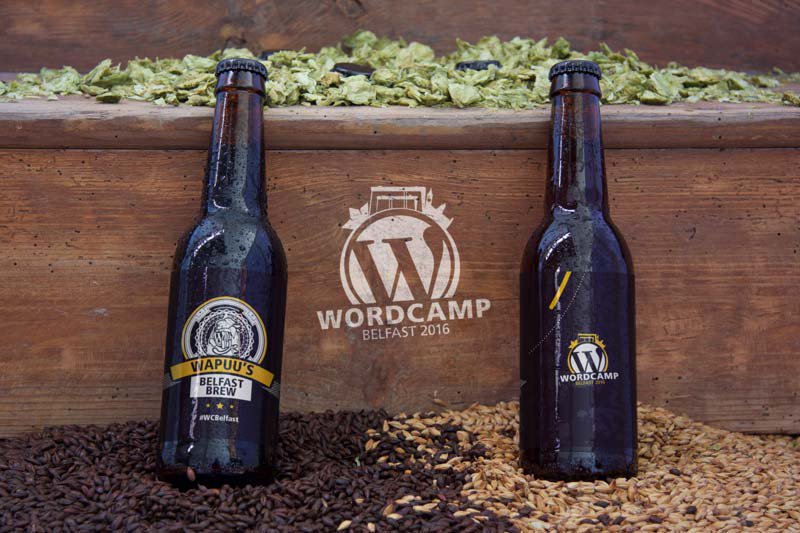 All in all, a great WordCamp. I look forward to the next one and a big final thank you to all the organisers.